20 Top fun things to do outdoors in colorado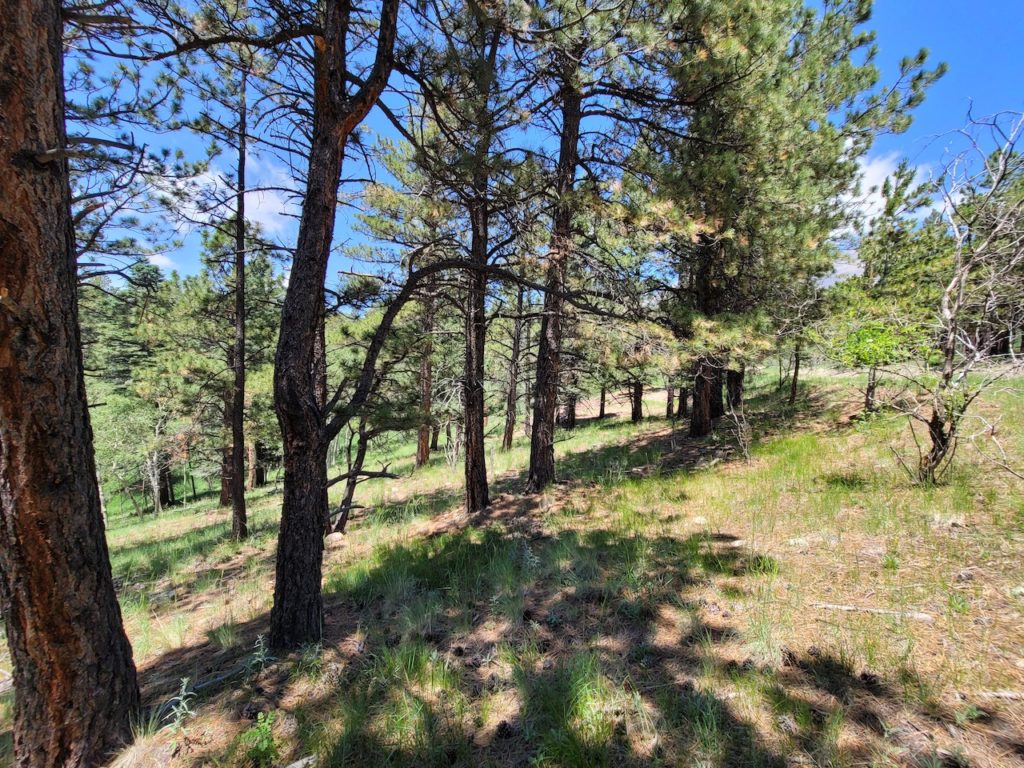 What's the best thing to do in Colorado? With so many amazing activities to choose from, it can be hard to pick just one. Colorado is a beautiful state covered in fun recreational opportunities and daring adventures. In fact, there are more than 100 options in the state alone!
To help give an idea of all the wonderful things Colorado land for sale has to offer, we've compiled a list of some of the top Colorado outdoor activities for you to consider. Let's take a look!
1) Hiking in Rocky Mountain National Park
Rocky Mountain National Park is one of the most popular hiking destinations in the country.
There are countless hiking trails and mountainsides to explore. It's also home to some breathtaking views and wildlife including elk, moose, bighorn sheep, and black bears.
You'll be amazed by how much beauty there is to see during your time spent in the park. Whether it's waterfalls or wildflowers that catch your eye, there's always something beautiful waiting around every corner.
2) Rafting on the Arkansas River
The Arkansas River is one of Colorado's most famous rivers that flows through some of the state's most remote and scenic areas.
It offers the longest continuous whitewater rafting opportunity in Colorado with plenty of rapids and waterfalls for you to enjoy.
Whether you're an experienced wilderness paddler or someone who's never been on the water before, the Arkansas River offers a unique rafting experience for all types of rafters. Don't forget to keep an eye out for passing wildlife such as bald eagles, hawks, elk, and deer as well.
3) Surfing the Great Sand Dunes
The sandy hills at the Great Sand Dunes National Park and Preserve make the perfect setting for some adventurous outdoor recreation.
If you're a beginner, then the long beach is one of the easiest places for sand boarding and riding the dunes.
If you are more experienced, head to Medano Creek which offers some serious action with its steep hills and piles of deep sand that can easily send any un-familiar rider back sliding down.
4) Sightseeing Aboard the Pikes Peak Cog Railway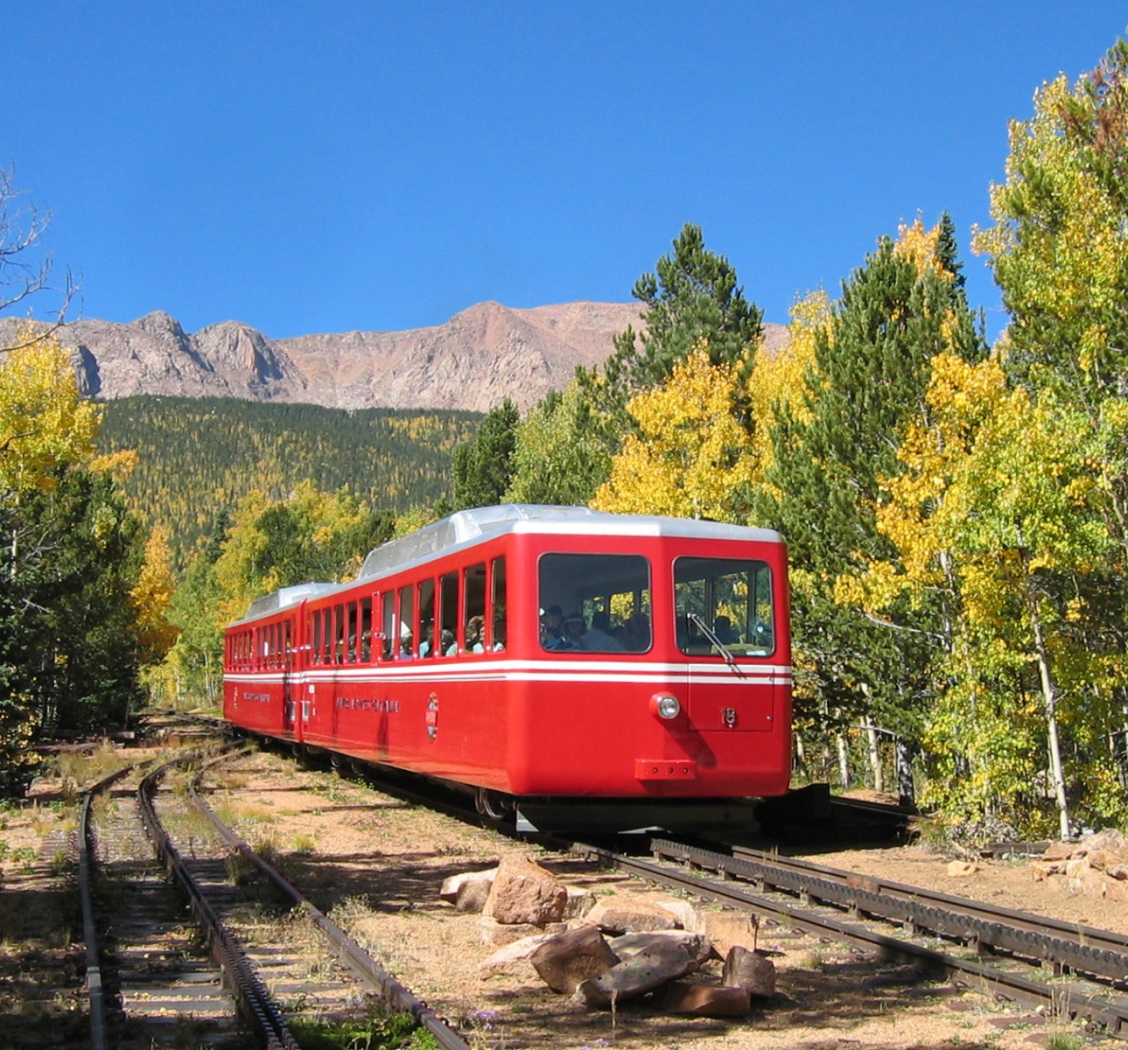 Experience the Broadmoor Manitou and Pikes Peak Cog Railway as it takes you on a spectacular excursion via train car all the way up to the summit of Pikes Peak.
Located not far from Colorado Springs, this railway offers you unparalleled views of nature and wildlife amidst one of North America's largest mountains.
It's no wonder that this impressive mountain peak inspired the song, "America the Beautiful." It will take your breath away!
5) Kayaking in Glenwood Canyon
Colorado is a great place to bring your kayak. If you're looking for some crisp water and awesome waterfalls, then Glenwood Canyon in Colorado is the perfect location!
If desired, there are tons of different tours that will take you through the canyon on this beautiful stretch of river. Kayaking down these waters at high speeds can be an experience like no other.
You'll see lots of wildlife during your time in the canyon as well, including deer, elk, bald eagles, and even mountain lions. So, if you're looking for a little thrill, this is an excellent way to get your adrenaline pumping and your blood flowing!
6) Backpacking in the Weminuche Wilderness
Colorado's beautiful backpacking trails are what make it so great for outdoor enthusiasts like yourself.
If you're a fan of camping and trekking through the wilderness, then this is an outdoor experience that will not disappoint.
The Weminuche Wilderness in Colorado covers around 800 square miles of land with trails, lakes, and streams waiting to be explored!
You'll also find high-alpine meadows and plenty of native wildlife roaming around these parts. What are you waiting for- pack your backpack and start your next big adventure!
7) Mountain Biking in the Rocky Mountains
If you want to experience the beauty of Colorado all in one day, then go for a bike ride through the stunning scenery of the Rocky Mountain National Park. There are many mountain biking and hiking trails that offer different levels of difficulty, while each promising an unforgettable adventure. You'll love the fresh mountain air and the gorgeous scenic views as you ride through the nature-filled mountainsides.
8) Ski the Slopes at Arapahoe Basin
There's no better way to celebrate the winter season than by skiing down a scenic mountain slope. Arapahoe Basin is one of Colorado's most popular ski resorts and it has some of the best facilities in all North America!
You'll have plenty of opportunities for downhill skiing, snowboarding, and even ice skating during your visit here- so get out there and enjoy the snow!
9) Wade Through the Water at Bear Creek Dog Park
Looking for somewhere new to explore with your favorite furry friend?
Bear Creek Dog Park in Colorado Springs is the perfect place to visit! This dog park has everything you need, from a huge creek for wading and swimming to plenty of wide-open space for playing frisbee and fetch.
There are also several off-leash trails with amazing views of the mountainsides. If you're looking for somewhere new to explore in Colorado Springs this summer, you and your trusty canine won't be disappointed!
10) Camping in Mueller State Park
If you're looking for a place to camp in Colorado, then Rocky Mueller State Park is the ultimate score.
This park offers over 55 miles of hiking trails surrounded by a beautiful backdrop. You'll love the vibrant colors as the Aspen leaves change in the fall to prepare for winter. Here in Mother Nature's backyard, you can also enjoy biking, horseback riding, nature viewing, picnicking, photography, and much more.
11) Become One with Nature on Lost Lake Trail

Looking for a new trail to tackle this summer? Lost Lake Trail is the way to go! This lovely trail takes you through the natural beauty of the Colorado landscape and features a cool, shimmering lake.
It's good for all skill levels and is dog and horse friendly. Choose this path and it won't be long before your heart rate slows down and all you feel are those Colorado sun rays shining down on your face. Just don't forget the sunscreen!
12) Hang out in Garden of The Gods Park
Come explore one of the most beautiful places in the entire state: Garden Of The Gods Park.
There's no better feeling than walking alongside red rock formations with your closest friends and family while listening to nature at its finest- birds chirping, a cool breeze blowing through your hair, and the smell of the Colorado air.
Follow the trails and you'll likely find yourself standing there with a perfect view of Pikes Peak. You can also embark on some front range climbing or an Open-Air Jeep Tour. When you think about it, there are so many reasons why this park is worth all five stars!
13) Boating on Colorado River
Colorado has some of the best rivers in America, and we're not just saying that. The Colorado River is one of the most popular for boating, swimming, fishing, wildlife watching—it's a great spot to do it all! Bring your own boat to float the day away or rent one from an outfitter. It's hard to think of a better way to spend your day than getting your feet wet along the river. Here's another reminder to not forget sunscreen!
14) Yoga on the Red Rocks
Don't miss out on what many people call "the eighth wonder." Located right by Denver, the Red Rocks Park and Amphitheater offers a wide array of activities such as yoga, drive-in films, concerts, hiking, and biking trails. Already paid a visit during your last grand trip to Colorado? You can still experience the Red Rocks from an entirely new perspective- Downward Dog! Even if outdoor activities aren't really your thing, this place might change that. You never know!
15) Horseback Ride Through the Countryside by Maroon Bells
Another popular activity in Colorado is horseback riding. You can glide through the wildflowers and take in the majestic mountains on a relaxing Maroon Bells horseback ride. From picnic lunch rides to a romantic ride under the stars, you'll love this unforgettable experience. Find out what it's like for yourself- it's a great way to get out and explore the world around you!
16) Fishing the Gold Medal Waters
What's the saying… a bad day fishing is better than a good day at the lake? Well, good thing fishing is one of the best ways to take in all that Colorado has to offer! The Gold Medal Waters are a great place for fishermen and fisherwomen alike. Whether you prefer fly fishing, bait casting, or spinning techniques, there's something here for everyone. Just be sure to bring your 'A' game because these waters have been known to test even the most experienced anglers (and give out the biggest fishy rewards)!
17) Hot Air Ballooning in Breckenridge
If you're not a total fan of heights, we recommend sticking to the ground. But if you want to take in some Colorado views that are out of this world, then hot air ballooning is just what the doctor ordered! Whether it's sunrise or sunset that has caught your eye, there are plenty of options for rides all day long during any season. Fly with us over Breckenridge and enjoy panoramic vistas like never before- pictures don't do these sights justice!
18) Bird Watching at Pueblo Lake State Park
If you're looking for a more tranquil adventure, then Pueblo Lake State Park is your spot. This park offers up some great bird-watching opportunities, including bald eagles nesting for the winter. You'll definitely want to keep your binoculars handy. This place doesn't just have birds (although there are plenty of those), it also has fishing opportunities as well.
19) Zip Lining at Royal Gorge Bridge and Park
Thrill seekers and adrenaline junkies alike will love the zip lining experience at Royal Gorge Bridge and Park. With plenty of adventures to be had, you can experience the suspended Royal Gorge Bridge, the Royal Rush Skycoaster, the Cloudscraper Zip Line, and some overall heights beyond your wildest imagination. This place is an adventure-seekers dream come true!
20) Off-Roading in Grand Junction
Grab your helmet and get ready for some serious off-road vehicle fun in Grand Junction, Colorado! There are plenty of spots for off-roading enthusiasts to go and ride their ATV's or dirt bikes here. If you're pumped and raring to go, be sure to check out Quad Rocker Trail or Bangs Canyon for a quality ride.
Time to Explore More in Colorado
As you can see from these activities, there's no shortage when it comes to things to do outdoors in Colorado. You'll never be bored again when you spend time exploring this amazing state. This is your chance to get out there and make memories that will last forever. So, go on an adventure and get exploring- the possibilities are endless!
Want to buy Land, Great land Investments has your back!
Resources: