12 colorado fishing destinations for the outdoor-lover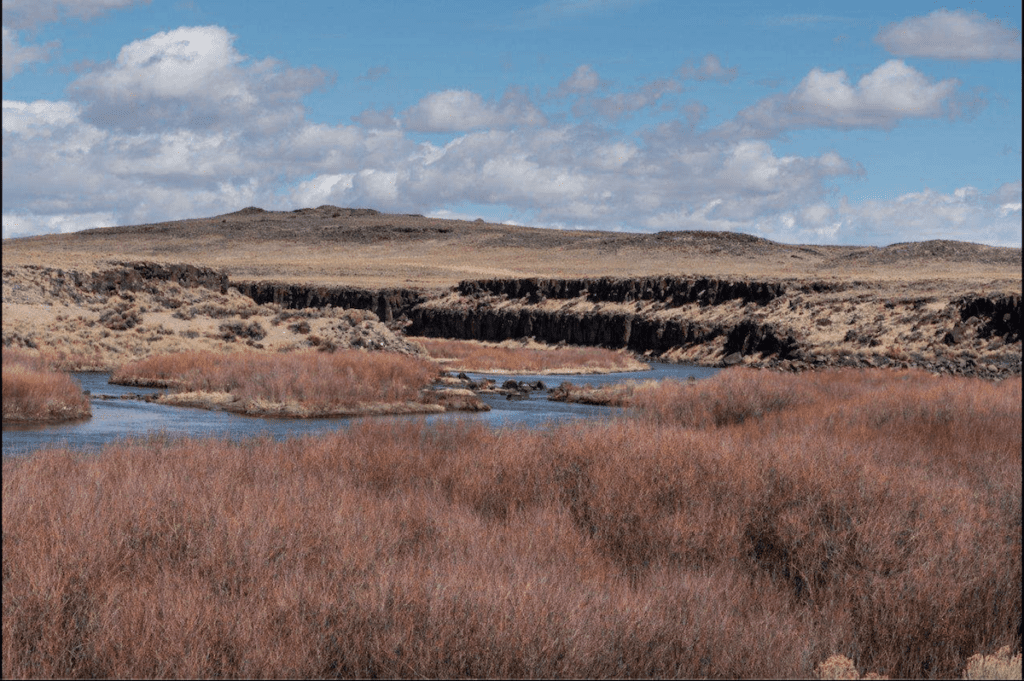 Colorado land is a great place to fish for anyone who loves the great outdoors!
Its many rivers and lakes attract anglers from all over, not to mention the 300 days of sunshine each year.
There's no shortage of fresh air and blue sky in the Centennial State.
If you're looking for a great fishing spot to spend the day at, try out one of these lakes or streams!
The waters are swimming with rainbow trout, cutthroats, and browns.
From fly fishing to ice fishing, you can cast your line year-round and experience it all.
So, get ready for some great catches with this list of epic fishing destinations in Colorado!
1. Blue Mesa Reservoir
Gunnison, Colorado
The Blue Mesa Reservoir is located near Gunnison, south of Glenwood Springs in Colorado's stunning Rocky Mountains.
This reservoir is a great place to fish for brown trout, rainbow trout, and kokanee salmon. Here you can enjoy fly fishing, ice fishing, and trophy fishing.
You can even grab a paddle board and test your balance by fishing on the reservoir while standing up!
2. Maroon Lake
Aspen, Colorado
Maroon Lake is a truly special place for fishing enthusiasts.
You'll find Maroon Lake near the stunning Maroon Bells peaks- the most photographed scene in all of Colorado.
This shimmering lake has a water temperature that stays below 50 degrees year-round, making it perfect for ice fishing enthusiasts who want to catch cold water species like yellow perch or brook trout all winter long.
Camping spots are available too, so make sure to plan ahead if you're looking for an overnight stay!
3. Rio Grande River
Colorado
This gorgeous river offers a great deal of fishing opportunities for all types of anglers.
The Rio Grande River begins in Southwest Colorado in the San Juan Mountains and flows to its end in the Gulf of Mexico.
You can find some of the best fishing and gold medal waters between the two towns of South Fork and Del Norte. Be sure to fish the river from mid-June to October when the fish hatches are at their best.
You'll likely catch a cutthroat trout or rainbow trout- who knows, maybe even a trophy trout!
4. North Platte River
Colorado
The Colorado section of the North Platte River is definitely on the list of epic fishing destinations.
This fishing location is known for its overall diversity, as well as for being one of the best wading rivers for fly fishing.
Here you'll experience some of the best trout fishing around.
With beautiful scenery all around and a designated stretch of gold medal waters, this river is a great place to catch some of Colorado's most sought-after fish.
5. Eleven Mile Reservoir
Lake George, Colorado
Eleven Mile Reservoir is a great spot for all kinds of fishing in Colorado.
The reservoir has an amazing history and produces some big trout with sizes up to 18 inches!
You'll also find lots of large rainbow and brown trout, northern pike, kokanee salmon, and carp in this location.
You can also catch some small mouth bass and yellow perch.
If you're hoping to reel in a kokanee salmon, be sure to fish the river current along the north side of Eleven Mile Reservoir, also known as the Dream Stream!
6. Lake Granby
Granby, Colorado
Lake Granby is one of the largest bodies of water in Colorado and provides plenty of year-round fishing opportunities for anglers of all skill levels.
It offers an especially good fishing experience for those who love fly fishing and ice fishing.
This Colorado gem holds fish that are sure to make your day including lake trout, rainbow trout, and brown trout. Anglers can also find kokanee salmon in the lake.
7. Arkansas River
Colorado
The Arkansas River is a popular fishing destination for those who love to catch trout of all kinds, including rainbow and brown.
The river's windy currents make it an excellent fly-fishing location because the fish are more easily caught through these turbulent waters.
You can cast your line while enjoying the breathtaking mountain views all around.
Be sure to keep your eyes peeled for other Colorado residents as you enjoy this scenic locale!
8. Frying Pan River
Colorado
The Frying Pan River is a lush and shady Colorado river that has earned itself quite the reputation for fly and lure fishing.
The impressive mountain vistas create the perfect scenery for a relaxing fishing trip.
The trout fishing along this river is truly excellent, likely because the currents only allow for the dreamy monster fish to thrive.
You'll find rainbow, brown, and brook trout swimming around here- it's an ideal place to cast your line because of its clear waters and many fish!
9) Erie Lake
Erie, Colorado
Erie Lake is a reservoir area in Erie, Colorado, and a sweet spot for all fishing enthusiasts.
Erie offers some excellent largemouth bass, bluegill, channel catfish, and yellow perch fishing.
It's also stocked with rainbow trout at least once a year, plus the occasional brown here and there.
With a peaceful atmosphere and lovely little walking trail, it's an ideal place to bring the whole family on your next fishing trip!
10) Animas River
Durango, Colorado
The Animas River is a beautiful fishing spot with some of the best trout fishing near the city of Durango.
It's stocked by the state every year- so it's always guaranteed to have ample fish ready to bite!
With its clear waters, deep pools, and gentle currents, this is one of the most popular spots for fly fisherman (and fisherwomen) who enjoy casting their lines into clean water.
11. Lake Pueblo State Park
Pueblo, Colorado
Lake Pueblo State Park is an ideal spot for anglers who are looking to fish out on open water.
With a river corridor and several smaller fishing ponds, this fishing destination is ideal for fly fishing and shore fishing.
You'll find several different species of game fish thriving in its waters, including largemouth and smallmouth bass, crappies, walleye, trout, channel catfish, and wipers.
Talk about variety! Open for year-round recreation, there's never a better time than now to head down for some sunbathing and good old fashioned fishing fun!
12) Gunnison River
Gunnison, Colorado
Gunnison River is one of the greater fishing spots in Southwestern Colorado, popular for its game fishing and fly fishing opportunities.
It may not be the clearest or most pristine waters, but it houses a respectable number of fish species.
You'll find more than just trout here. Depending on which section you're at, there could be wiper (a type of salmon), browns/rainbows, largemouth bass (largemouth) carp/whitefish, walleye or even smallmouth bass- and this is only one stretch along the 100-mile Gunnison River Valley!
The upper section also has designated wild trout water and gold medal water areas. Talk about some major angling potential!
Looking to invest? These amazing fishing spots could be right out side your door, just visit Great land Investments
Resources:
Erie Lake