What to consider when buying land for future use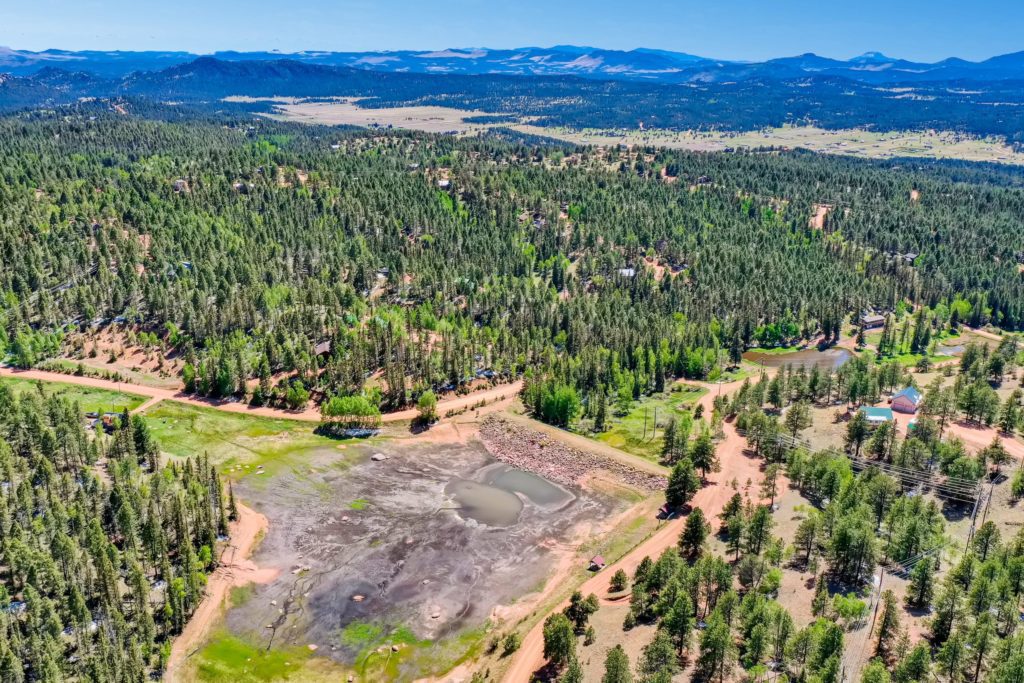 Buying land can be a tricky decision. You might be asking yourself, "What should I look for when buying a piece of land?"
It's a great question because there are so many factors to consider!
You want to make sure you have enough space for your needs, that the cost of building will not exceed your budget, and so on and so forth.
The list can seem quite intimidating. Surely you want to find the best piece of land for you, and with a little guidance, you certainly can!
In this article, we cover some of the most important things to consider before purchasing any type of property- from vacant land to commercial lots to residential properties. Let's get started on finding your perfect property fit!
Location of the Land
Location, location, location! One of the most important factors to consider when buying a piece of land is where it is located at.
Think about how far away the closest necessities are such as hospitals, grocery stores, schools, banks/ATMs, major roads, etc.
The further away these things are located, the higher the transportation costs may be and the more inconvenient it can become.
You'll also want to look at how far the property is from your place of work.
You don't want to live on a piece of land so far away that you need to drive hours to work each day. An hour-long commute can really affect your quality of life.
Property Size
When considering the property size, you'll want to think about what plans you have for the piece of land- especially if you plan to develop the land.
Whether you plan to build your dream home, use the land recreationally, have horse property, or for any other future use, size will play large role.
The size of the property you choose will also have a big impact on things like cost, road access, and utility access.
Before buying land, make sure you will have plenty of room for whatever you may want to build and have on your parcel of land.
It may be helpful to make a list of priorities, such as having a garden, swimming pool, or playground on your property.
It would be a shame to run out of room for the things you really wanted!
Also consider property maintenance and your own peace of mind. If you hope to spend a minimal amount of time taking care of the land, perhaps a smaller sized property would suit your needs.
If you like your personal space and property, you would likely enjoy a larger plot of land. You don't want to feel squeezed in by things like neighbors or overgrown land!
Overall Cost of Building & Budget
The cost of purchasing the property is another thing that really deserves its own section in this article.
It's crucial to figure out your budget and what you feel comfortable spending for your plot of land before you buy. Purchasing land without a realistic idea of what it could cost is a big risk!
There are many aspects to keep in mind when considering how much things will cost- not just the cost of the land.
For starters, you need to account for things like property taxes and the price of materials needed to build your dream home (if that's your land use plan).
There are also things like labor costs if you plan on having construction done by a professional, someone other than yourself.
Overall cost and money can really add up in the end, so it's best to do your research and be prepared for your investment!
Possible Financing for the Property
One of the things you will need to consider when buying land is your ability to finance it. This goes along with the cost and budgeting section of the article.
You'll want to do your research and figure out how much money you are going to need for the land. Most banks these days allow you to get a mortgage on property, but they will want proof that you can afford it.
What things do you need to pay for once you own the land? Will there be any building costs? What about home renovations if there is already a house on the property?
All of these things should be added up to give yourself an estimate of how much money you will need when considering financing.
Zoning
You'll need to know and understand the local zoning ordinances before purchasing land as well- especially if you're planning to build a house on the property.
Some communities have strict zoning restrictions that only allow for certain types of housing (i.e., single family homes), while others allow all sorts of different dwellings (i.e., condos).
You may also need things like foundation approvals if you're putting in things like swimming pools or basements. Being familiar with the city zoning laws could save you a lot of grief throughout your future building process.
You'll also want to know things like whether you can put a workshop or store on your property. Permits may be required for certain commercial properties or there may be restrictions in place.
Perhaps you would enjoy having animals such as horses or cows on your land. Make sure the zoning laws allow for things that are important to you!
Access & Utilities
Many people buy vacant land because they want more control over what gets built, which is a very valid reason!
However, if you are planning on buying vacant land, things can sometimes get a bit complicated since there is no existing house or infrastructure to provide the necessary access and utilities.
Be sure to consider whether the necessary utilities (i.e., sewer, water, electricity, internet) are already in place or if they need to be created by installing things like wells or power lines.
You should also think about things like the layout of nearby roads, how you want your driveway to sit, possible fencing on your property, and any other things that will affect how you access your piece of land.
It's important to make things as convenient as possible for yourself when planning out access for your land use.
Easements & Other Restrictions
This is an area that you'll definitely want to do your research on.
It can greatly impact your plans if you buy land only to find out that there are easements or other restrictions that come along with it.
One common easement is the right of way to access or cross the property. If this happens, it may limit you later when looking at the construction of a fence or the size of an addition on your home.
If you aren't familiar with what things like easements are, do some research to learn more about them so they don't surprise you later down the road!
Topography
When referring to topography, we are talking about the lay of the land. Different areas of the country boast different types of lay and landscape.
For example, if you live in an area with lots of mountainous terrain and cliff drop offs, you may need to consider possible erosion in the future.
Although this doesn't always happen, you wouldn't want to build play sets and pools too close to the edge just to have them erode or fall away a few years later. It's also a lot easier to build on flat land than it is to build on a hill.
You can't always predict when a natural disaster will strike either, but you will want to know if your property sits in a flood zone just in case.
This may help determine what type of infrastructure to build or which insurance coverage to purchase.
Soil & Ground Type
Have you ever noticed that certain things tend to grow better in some regions than they do in others?
This is because different parts of the country have varying types of soil and ground composition. The type of land will often determine what kinds of things can be planted there and how they will grow overall.
For instance, things like woodlands and grasslands are very different from one another! Without getting too technical, it's enough to know that vegetation such as trees might not take well to sandy soil, while other plants may thrive in harder soils.
It all depends on the soil makeup and ground conditions when purchasing land for future use- especially if you dream of being a master gardener.
Comfort & Convenience
In addition to the aspects listed above, you should also consider how the piece of land you buy will keep you and your loved ones comfortable.
Is it in a convenient area for visiting other family or do you want to be a bit more isolated? Will it be easy to maintain upkeep on your property or are you looking for more of a challenge?
For example, land features such as hills or steep slopes can make it quite difficult when trying to walk around or mow the land.
You may want to think about the average weather around the area you're looking to buy land in. Will you be comfortable living in a high precipitation area?
Do you like cooler temperatures or will you crave the desert heat? This is an important detail for keeping you and your family comfortable where you live.
Strive for things that will enhance your land-owning experience instead of detracting from it!
Buy the Land, Follow Your Dream
As you can see, there are so many key factors to consider when looking to buy a piece of land! Plus, with every single factor intertwining with the next, it becomes even more important to look at each and every one.
Everything is connected and has an impact on the overall bigger picture! This article offers a great place to start if you're ready to purchase your plot of land and start building your dream home today!